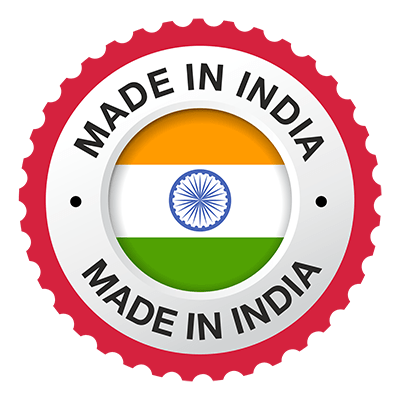 DELIVERING EXCELLENCE WITH THE TOUGHEST!
The arrival of SOLIS to the North America market is big news for farmers and agriculture enthusiasts. This brand's reputation for reliability, performance, and innovative technology has made it a top choice for farmers worldwide. With its expansion to the North America, farmers can look forward to having access to a wider range of tractors and farming equipment and the opportunity to experience the brand's exceptional quality firsthand. This development is also expected to increase competition in the North America agricultural equipment market, which could result in more affordable and advanced products for farmers. Overall, the arrival of this globally famous tractor brand to the North America is exciting news and is poised to benefit the agriculture industry significantly

BEST IN CLASS Warranty *
All of our tractors come with the best in class 3 Years Warranty on Full Machine

JAPANESE TECHNOLOGY
ITL & Yanmar are Joint Venture known for its quality and performance.

VALUE TO MONEY
Our products have been designed keeping the price in mind without compromising power, quality & testing.

SPARE PARTS SUPPLY
A network of 1800+ dealers across globe, which has effective supplies of spare parts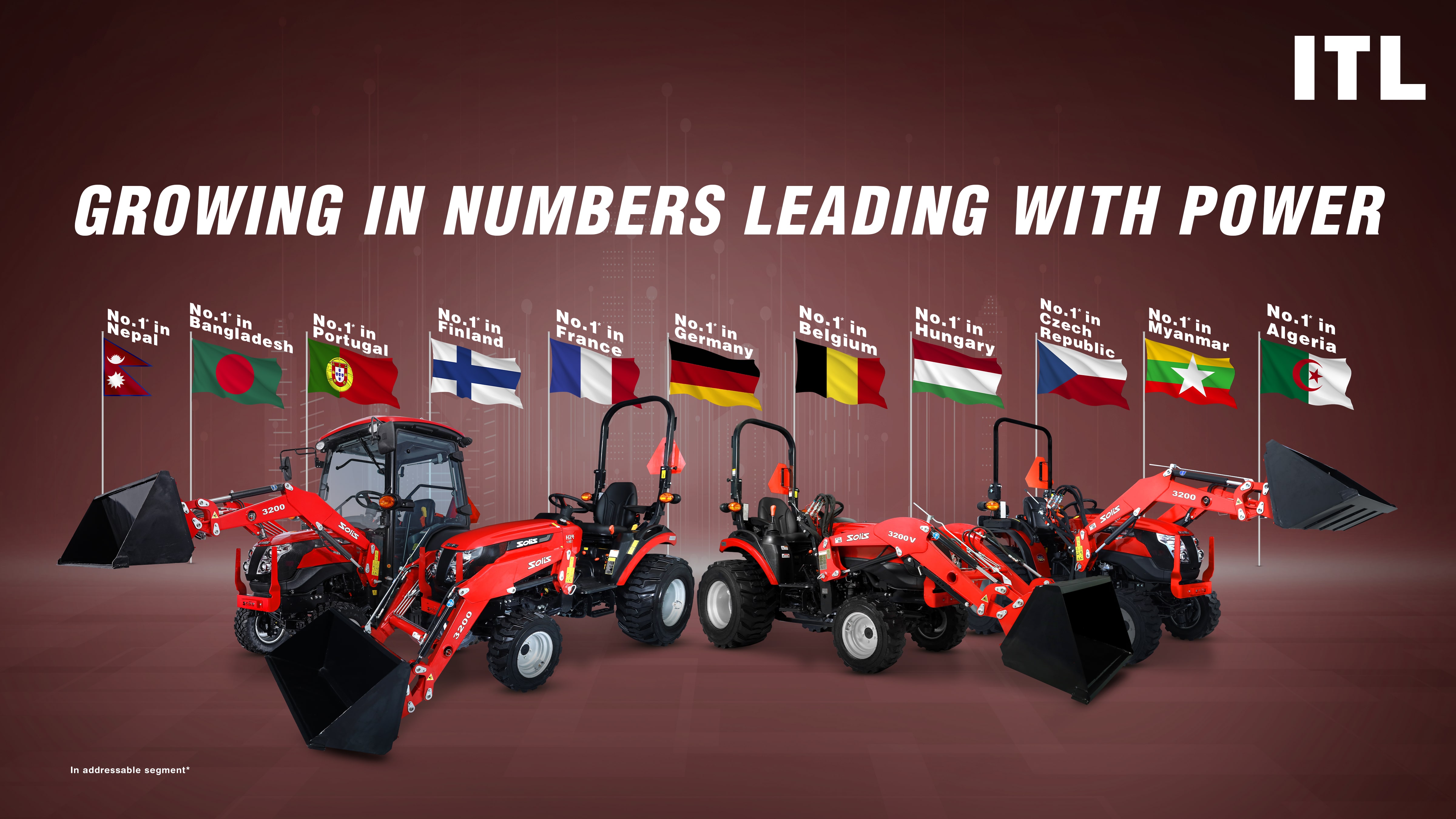 EMPOWERING YOUR VENTURES




THROUGHOUT GENERATIONS
We at SOLIS are there for you to provide solutions to prepare your subsequent yield. We at SOLIS are the pioneers of innovation in the tractor industry that has revolutionized the way of farming. In merely 25 years, we have set new power benchmarks and covered milestones that have made us the number one farm machinery exporter firm from India and the leading tractor brand across Europe.
Our work boasts for itself, whether it's about growth or success. With a workforce of 5500+ dedicated employees and 400+ engineers in R&D, we have come a long way.
Bringing farm prosperity worldwide and going beyond agri-mechanization is something our management team strives for.
Powered by robotics and automation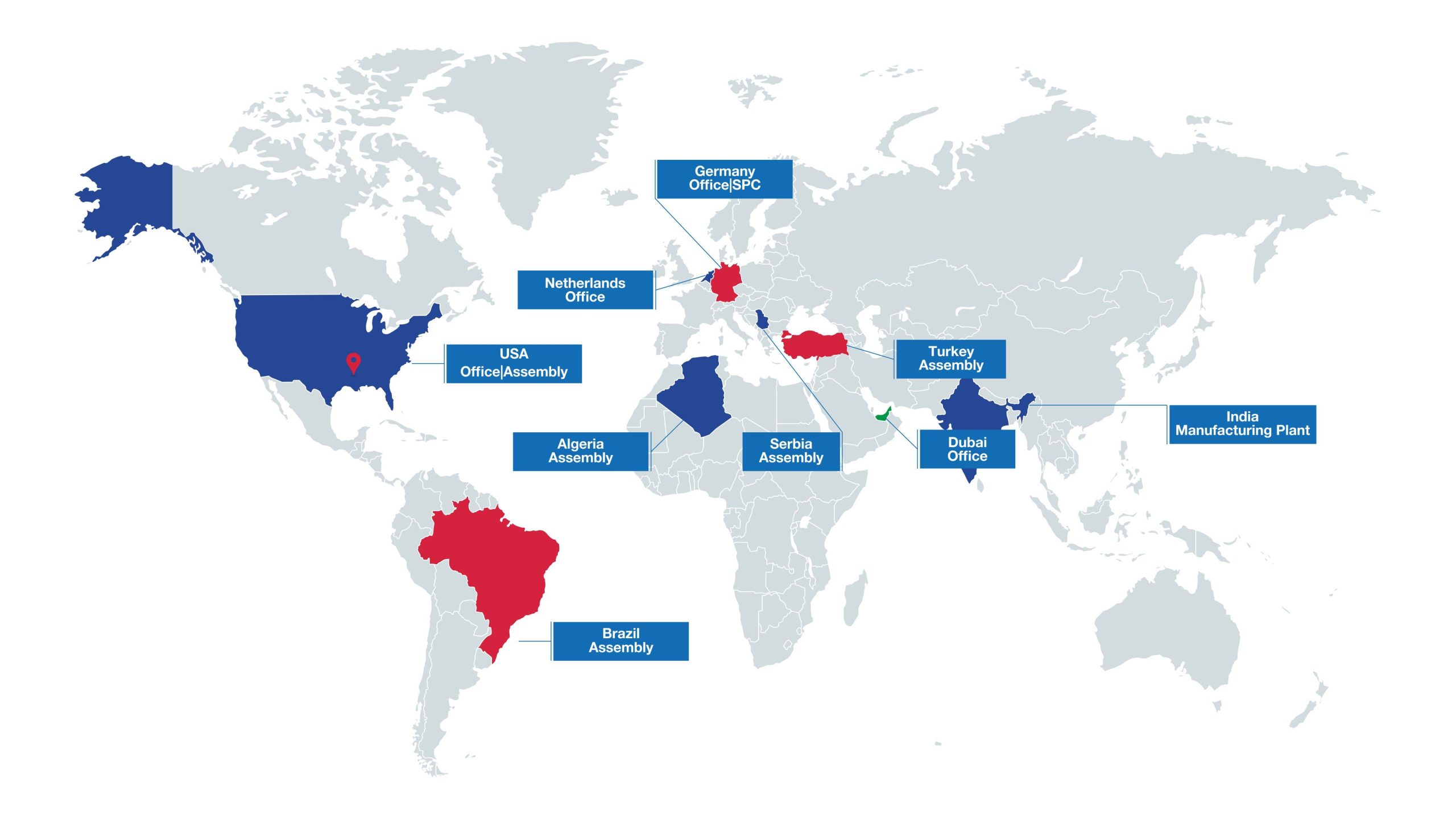 1.4 million tractor sales across the globe
Presence Across 150+ Countries Worldwide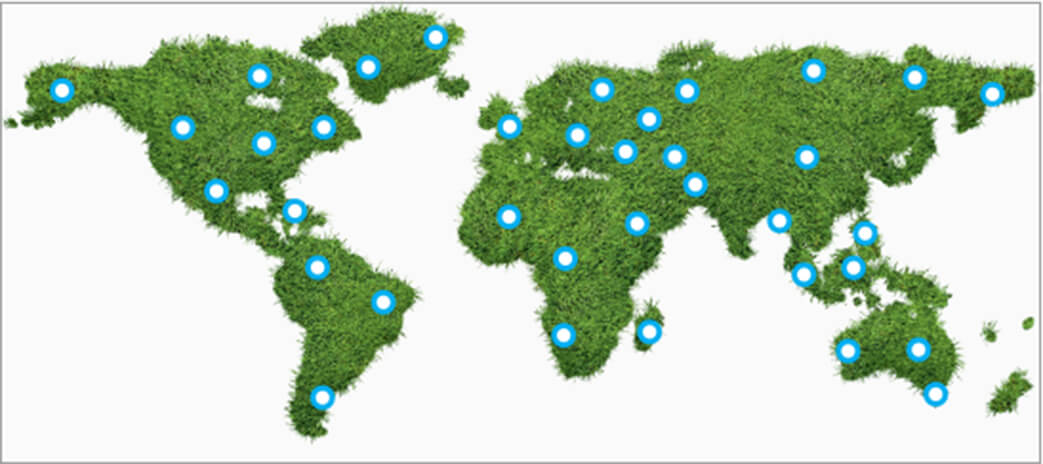 North America Office and Assembly PLANT
SOLIS has expanded globally recently and established offices and assembly plants in various countries, including the Canada.
SOLIS is a global tractor manufacturer with a presence in several countries, including Algeria. The company has established an assembly plant in Algeria to cater to the local market and neighbouring countries. The assembly plant has advanced technology and machinery to ensure efficient production and high-quality standards.
Brazil Assembly Plant with Yanmar
SOLIS has announced the opening of a new assembly plant in Brazil in collaboration with YANMAR, a Japanese diesel engine manufacturer. With this new plant SOLIS aims to leverage YANMAR's expertise in diesel engine technology and SOLIS' expertise in tractor manufacturing to provide reliable and affordable tractors to farmers in Brazil.
Turkey Assembly Plant With Yanmar.
SOLIS, a leading global tractor brand, has recently inaugurated its new assembly plant in Turkey. This state-of-the-art facility is set to enhance the brand's production capacity, allowing it to serve the growing demand for tractors in Turkey and neighbouring regions. With a focus on quality and innovation, SOLIS Tractor is poised to set new standards in the industry through its Turkish assembly plant.
Germany Spare parts centre with yanmar
SOLIS has opened a new assembly plant in Germany, further expanding its global production footprint. The new SOLIS assembly plant in Germany is a significant milestone for the brand, as it marks its entry into one of the most important markets in Europe. With this strategic move, SOLIS aims to strengthen its position as a region's leading provider of tractors and farm machinery.