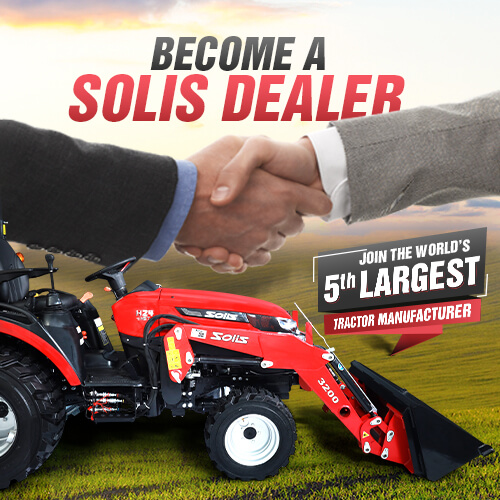 Grow with the global leader
As a SOLIS tractor dealer, you'll be putting your business name next to the World leader. Admired for its legendary Quality, Durability, and Reliability (QDR), SOLIS (Brand of International Tractors Limited) has always advanced the standard in tractor automobile technology.
Each tractor & farming implement is designed to delight customers with a unique strength, pioneering performance and after-sales support to deliver the best farming experience.
Partner with one of the leading tractor manufacturers in the world
What you need?
If you have a passion for tractor industry and are ready to invest, this is your perfect opportunity to join the growing SOLIS Tractor family. For queries, fill in the inquiry form and you will be contacted by our team to discuss further association.
Benefits To a Dealer
Attractive inventory finance available through DLL
Very attractive cash discounts on cash Inventory purchase
Customized Marketing Co-op programs as per the regional/local needs.
On-site Regular sales and service training programs.
High incentives & rebate policy
Very strong after sales & support
Great profitable business opportunity
Exclusive territory